About US
Rzeżucha Studio specializes in creative and innovative education. Its educational fields are developing creative potential and teaching foreign languages to children and teenagers. It employs brand-new methodology and discoveries of psychology of creativity. Rzeżucha Studio creates authorial, innovative educational programmes in global context.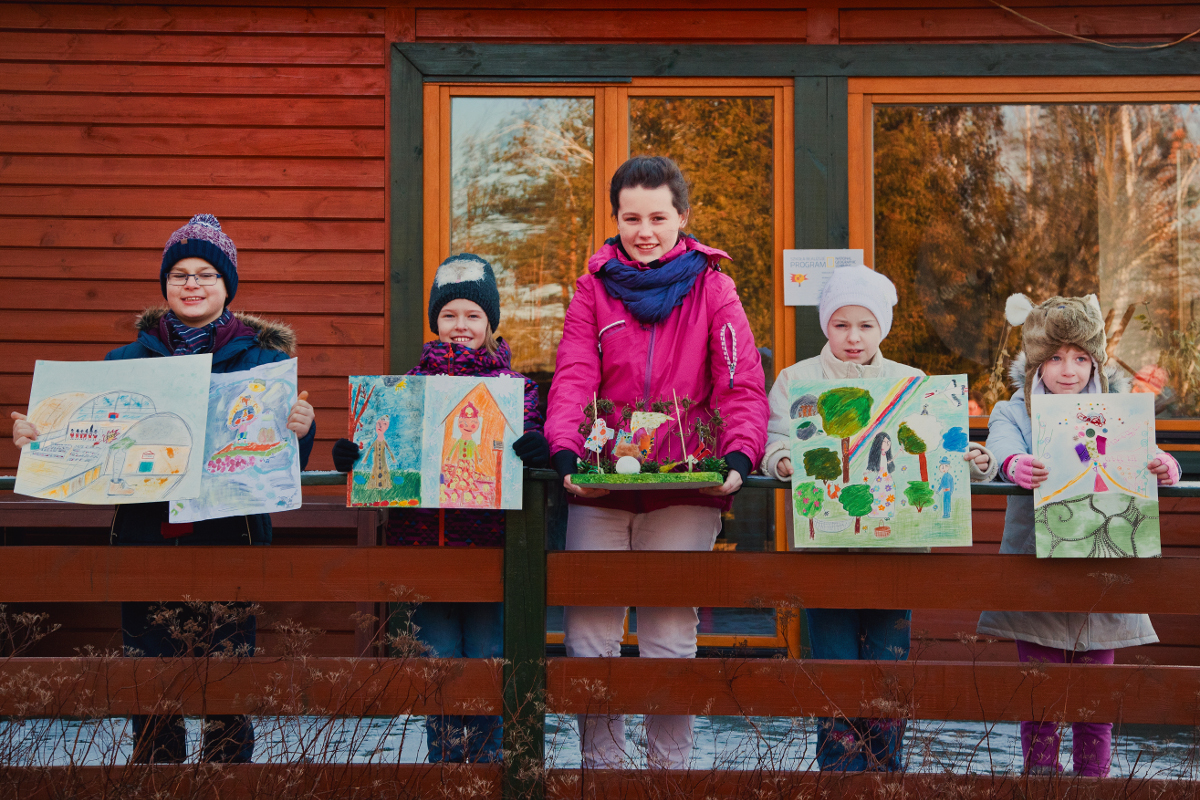 COOPERATION
CREATIVE PROJECTS
NATIONAL GEOGRAPHIC LEARNING
We use National Geographic books which are written for children from all over the world. They learn from them how their friends live in Mexico,India or Africa.
ABC Kindergarten
We organise creative workshops run both in English and Spanish as we understand how important it is today childrens' creative development.
Mayor of Piaseczno City
Our work is based on the Polish-English book illustrated by children "Poetry and Art for Creativity" whose target audience are children,parents, English and art teachers and pedagogists of creativity.
PUBLIC LIBRARY IN PIASECZNO.
We collaborate in the field of literary-artistic education of both children and teenagers.We run creative and literary workshops which are an invitation to the world of books,creative thinking and imagination.
UNICEF
We belong to UNICEF Schools Club to raise children's awareness of today world's problems and help those in need.
Elves' House Kindergarten.
We organise creative linguistic classes and introduce educational innovations like bilingual creative workshops.We know how beneficial is for children learning more than one foreign language.
20
Years
of experience in working with children and the young. Adults are also invited.
20
Institutions
collaborating on innovative projects in creative teaching foreign languages.
1000
Ideas
of workshops both of Rzezucha Art Studio and yours.
1
Every child
is treated individually.
"Creative workshops "I've got an idea" run by Ms Sylwia Zabor-Żakowska develop children's creative potential and language abilities in a multitude of directions. They are unique and driven by passion. Unconventional ideas and artistic viewpoint of the surrounding reality stimulate vigorously children's imagination. Their thinking becomes fluent and flexible, their horizons broaden and their communicative skills get better.
Children get a chance to experience the use of different art materials with all their senses. Thanks to Sylwia's original ideas on how to make use of them kids' work is often spontaneous and natural and lets them discover their own creative potential.
The English language aspect enhances an exploratory atmosphere of the workshops and helps build a relationship with children that is based on empathy and cooperation.
Ms Sylwia's outstanding talent and qualifications result in innovative projects which truly enchant children. What's more she's a very warm person. Her work and personality make children love and fully engage in the workshops.
"

ABC Kindergarten

My two daughters have studied at Rzeżucha Studio. They were 4 years old when they began. The older one studies English and Spanish led in English. The younger studies English. They both love these classes. They are creative and joyful. Ms Sylwia gets to know children and their hobbies so that she can build lessons around the topics that children are interested in. Girls absorb like sponges. The number of ideas and methods of leading lessons seems to be endless. From the parent's perspective Ms Sylwia's experience, accuracy of teaching and creativity joined with vast respect for child's imagination are the things that make Rzeżucha Studio worth recommending.

EWA MUSZYŃSKA

I am exceedingly impressed by Sylwia's book "Poetry and Art for Creativity" and the concept of enriching children's lives through art. Her workshops are fascinating in furthering her philosophy that creativity can impact the way in which children view the world around them. . The book is wonderful. The children's art work compliments the poetry perfectly and I was very touched to see the poems assembled altogether. She did a masterful job.

I am proud to have been a small part of this creative work and I wish her much success.

Karen Gray